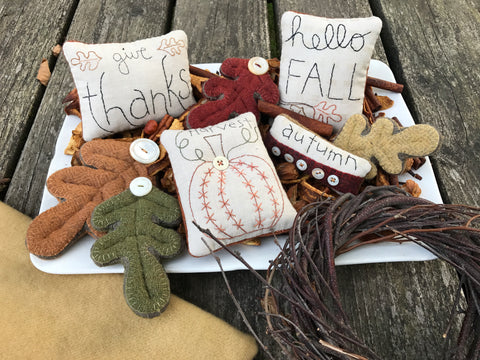 Five fun fall bowl fillers with three different sizes of leaves!! 
They are approx 4" x 5" in size and the leaves range from 3 - 6 " in length. 
Add these to you fall decor in a bowl, fill a jar with leaves, or add them
to a grapevine wreath!!