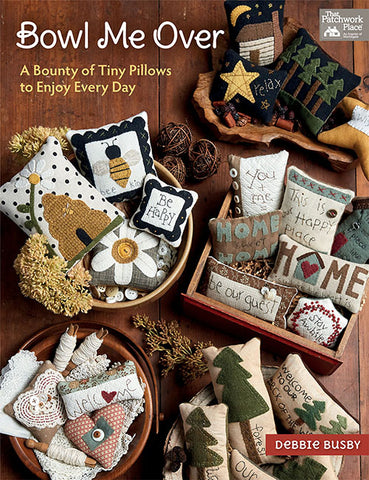 *Additional shipping will be charged for out of country orders. 
Stitch 'em up, pile 'em high, and enjoy! These sweet little pillows are irresistibly fun to stitch! Thirty petite bowl fillers are a snap to make with Debbie's easy wool-applique techniques, embroidery stitches, and finishing steps.

With a folk-art flair that encourages creativity, you can welcome guests, delight family and friends, and add sweet touches to your decor--simply assemble, arrange, admire, and adore! Or fill them with crushed walnut shells and use them as pincushions instead. Wool-and-cotton cuties in seven heartwarming categories require only scraps of fabric, bits of thread, fiberfill stuffing, and embellishments you may already have on hand.